Note: This is a project under development. The articles on this wiki are just being initiated and broadly incomplete. You can Help creating new pages.
Binexo Herbal shampoo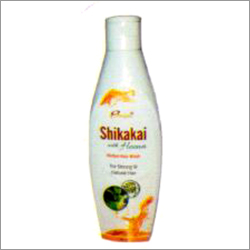 Heena Tulsi Herbal Shampoo - Heena Tulsi Herbal shampoo improves growth of hair and keeps hair strong, supple, soft, smooth and glowing.
Herbal Shampoo - Nimba Neem Tulsi plant are known for their superb antimicrobial properties. In synergy they cleanse the scalp efficiently. Antimicrobial properties of neem and Tulsi extracts incorporated in this shampoo help remove chronic dandruff; cleanse the scalp and conditioning the hair. This shampoo is mild on hair but tough on dandruff. The shampoo best suited for oily and normal hair.
External Links