Note: This is a project under development. The articles on this wiki are just being initiated and broadly incomplete. You can Help creating new pages.
Dabur Nature Care Regular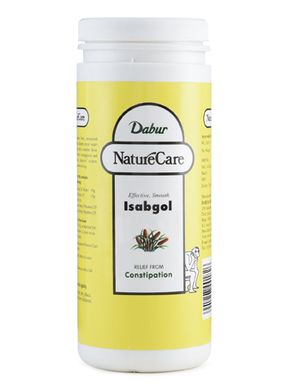 Dabur Nature Care Regular is a powdered Pysillium-based natural laxative for relief from constipation. Nature Care Regular is sweeter compared to otherwise tasteless Isabgol. It is natural and safe, rich in natural fibre and maintains the overall gut health.

Indications Constipation, irritable bowel syndrome, reduces cholesterol naturally on prolonged usage.
Dosage
Adults: 1-2 teaspoon at bed time with adequate amount of water
Children: 1/2 teaspoon at bed time with adequate amount of water