Note: This is a project under development. The articles on this wiki are just being initiated and broadly incomplete. You can Help creating new pages.
Dabur India Ltd
Dabur India Ltd

Type
Private
Key people
S.K. Burman
Products
Ayurvedic medicines
Homepage
http://www.dabur.com/
Founded
1884
Location
No-28, K R Colony, Domlur Layout, Domlur Layout, Bengaluru, Karnataka 560071: Phone:080 2675 3458
Dabur India Ltd is a manufacturer of Ayurvedic products based out of Ghaziabad, Uttar Pradesh, India.
Registered Address
Dabur India Limited 8/3, Asaf Ali Road, New Delhi – 110 002 Tel: +91 (011) 23253488
Manufacturing Locations
Location 1 : Plot No. 22, Site IV, Sahibabad Ghaziabad - 201010 Uttar Pradesh - IndiaPhone : 3378400,3378555,3008700/3008701/3008702/3008703 -Fax : 2779914, 4376924
Location 2 : Food Supplement Unit: 221, HPSIDC Industrial Area, Distt Solan, Baddi - 173205 Himachal Pradesh - India Phone : 244385, 393954 Fax : 244090
Location 3 : Hajmola Unit: 109, HPSIDC Industrial Area, Dist Solan, Baddi - 173205 Himachal Pradesh - India Phone : 244385 Fax : 244090
Location 4 : Toothpaste Unit: Village Billanwali Lavana, Distt Solan Baddi - 173205 Himachal Pradesh - India Phone : 244385, 393970 Fax : 244090
Location 5 : Unit I II III & lV Lane No.3, Phase II , SIDCO Indl. Complex, Bari Brahmna Jammu - 181133 Jammu & Kashmir - India Phone : 220123, 221970, 222341 Fax : 221970
Location 6 : Glucose Unit: Plot No .12, Industrial Area, Dist Solan Baddi - 173205 Himachal Pradesh - India Phone : 244385 Fax : 244090
Location 7 : S-PC 162, Matsya Industrial Area, Alwar - 301030 Rajasthan - India Phone : 2881542, 5132101, 5132102 Fax : 2881302
Location 8 : No-9, Netaji Subhash Chandra Bose Road, Narendrapur P O, Kolkata - 700103 West Bengal - India Phone : 24772324-26, 24772620, 24772738, 24772740 Fax : 24772621
Location 9 : Unit I and Unit II: Plot No 4,Sector - 2, Integrated Industrial Estate, Pantnagar Udham Singh Nagar Di - 263146 Uttaranchal - India Phone : 398500 Fax : 250064
Location 10 : Honitus/Nature Care Unit: 109, HPSIDC Industrial Area, District Solan, Baddi - 173205 Himachal Pradesh - India Phone : 244385, 393928 Fax : 244090
Location 11 : 10.4 Mile Stone, NH -7, Village Paudia, Katni - 483442 Madhya Pradesh - India Phone : 262317, 262297, 297507 Fax : 262297
Location 12 : Sahibabad Unit I & II: Plot No. 22, Site IV, Sahibabad Ghaziabad - 201010 Uttar Pradesh - India Phone : 3378400, 3378401, 3378402, 3378403-30 Fax:2779914, 4376924
Location 13 : Shampoo Unit: Village Billanwali Lavana, Distt Solan, Baddi - 173205 Himachal Pradesh - India Phone : 244385, 393970 Fax : 244090
Location 14 : Amla/Honey Unit: Village Billanwali Lavana, Distt. Solan, Baddi - 173205 Himachal Pradesh - India Phone : 244385, 393970 Fax : 244090
Location 15 : Oral Care Unit: 601, Malku Majra, Nalagarh Road, Distt Solan, Baddi - 173205 Himachal Pradesh - India Phone : 246363, 276213 Fax : 244090
Location 16 : Air Freshener Unit: Village Billanwali Lavana, Distt Solan Baddi - 173205 Himachal Pradesh - India Phone : 244385 Fax : 244090
Location 17 : Plot No 5/1, Site -IV, Sahibabad Industrial Area, Ghaziabad - 201010 Uttar Pradesh - India Phone : 4181030
Location 18 : 86-A,Kheda Industrial Area, Sector-3, Distt-Dhar, Pithampur - 454774 Madhya Pradesh - India Phone : 400049, 400050, 400051 Fax : 400112
Location 19 : Survey No 225/4/1, Villege Saily, Silvassa - 396230 Dadra & Nagar Haveli - India Phone : 2681071, 2681072, 2681073, 2681074 Fax : 2681075
Location 20 : Village Kartowa, PO: Mahanvita, P S Rajganj, Jalpaiguri Dist. - 735135 West Bengal - India
Location 21 : G 50-59, IID Centre, NH-12 Road No.1, Newai, Tonk District - 304020 Rajasthan - India Phone : 223342, 223783, 223892 Fax : 223010
Location 22 : Chyawanprash Unit: 220-221, HPSIDC Industrial Area, Distt Solan, Baddi - 173205 Himachal Pradesh - India Phone : 244385, 393954 Fax : 244090
Location 23 : Green Field Unit: Village Manakpur, Tehsil Baddi, Distt. Solan, Baddi - 174101 Himachal Pradesh - India Phone : 244385, 398014 Fax : 244090
Location 24 : Toothpowder Unit: Village Billanwali Lavana, Distt. Solan, Baddi - 173205 Himachal Pradesh - India Phone : 244385, 393970 Fax : 244090
Location 25 : D-55, MIDC, Ambad, Nasik - 422010 Maharashtra - India Phone : 6623222, 2383577 Fax : 2383146
Location 26 : Skin Care Unit: Village Manakpur, Tehsil Baddi, Distt Solan, Baddi - 174101 Himachal Pradesh - India Phone : 244385 Fax : 244090
Location 27 : Honey Unit: Village Manakpur, Tehsil Baddi Solan District - 174101 Himachal Pradesh - India Phone : 244385 Fax : 244090
Location 28 : Honey Unit: Village Manakpur, Tehsil Baddi, Distt Solan Baddi - Himachal Pradesh - India Phone : 244385,398014 Fax : 244090
Location 29 : Plot No.4, Sector-2, Integrated Industrial Estate, Pantnagar, Udham Singh Nagar Di - 263146 Uttarakhand - India Phone : 398500
Location 30 : Plot No. 16, Sector-2, Integrated Industrial Estate, Pantnagar, Udham Singh Nagar Di - 263146 Uttarakhand - India Phone : 398500
Location 31 : Lane No.3, Phase II, SIDCO Indl. Complex Bari Brahmna, Jammu - 181133 Jammu & Kashmir - India Phone : 220123, 221970, 222341 Fax : 222354
Location 32 : I.G.C., Balipara, Village Dhekidol, PO Ghoramari Sonitpur Dist. - 784105 Assam - India
Drugs with COPP (Certificate of Pharmaceutical products)
Status
(Operational, Defunct, Merged)
List of Products
Presently available in market
Health supplements
Health supplements- digestives
Baby care
Personal care-hair oil
Personal care - oral care
Homecare
Consumer Health – Ethical
More Product By Dabur[1]
List of proprietary products
Health supplements:
Dabur chyawanprash
Dabur chyawanprash
Dabur chyawanprash orange
Dabur chyawanprash mixed fruit
Dabur chyawanprash mango
Dabur Glucose D
Dabur Honey
Health supplements- digestives:
Dabur Hajmola Imli
Dabur Hajmola regular
Dabur Nature care
Dabur Pudin Hara lemon fizz
Dabur Pudin Hara
Hajmola
Dabur Active Antacid
Dabur's Honitus Cough Syrup
Dabur Shankha Pushpi
Dabur Badam Oil
Baby care:
Dabur lal tail
Dabur gripe water
Dabur Janma Ghunti
Personal care-hair oil:
Dabur amla
Dabur vatika
Dabur almond
Personal care - oral care:
Dabur red toothpaste
Dabur lal dant manjan
Dabur meswak, Dabur promise
Dabur babool mint fresh gel
Dabur babool neem
Dabur babool Peronal care - skin care
Dabur gulabari range
Dabur uveda range
Homecare:
Dabur odomos
Dabur odomos spray
Dabur odomos gel
odomos Naturals with the goodness of Citronella and Aloe Vera
Dabur odonil
Dabur odonil nature
Consumer Health – Ethical:
Broncorld
lipistat
rehumatil
mensla
Dabur Madhuvaani
More Product By Dabur:
Dabur vatika styling hair gel with henna
Almond and aloe
Dabur amla flower magic
Dabur sarson oil
Dabur speical
Dabur amla lite
Dabur total protect health shampo
Dabur Mustard oil
Dabur vatika almond oil
Dabur vaitika coconut oil
Dabur shilajeet
Dabur gulabari moisturising cold cream
Products that were available earlier
Web address
Logo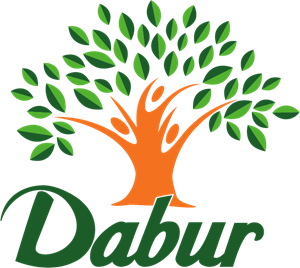 Licenses Information
Manufacturing licenses
Trade marks registered
Dabur
References
External Links