Note: This is a project under development. The articles on this wiki are just being initiated and broadly incomplete. You can Help creating new pages.
Ayurvedic Pain Killer Oils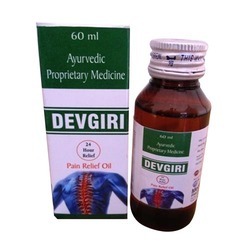 Devgiri is an Ayurvedic medicine as a pain killer oil which helps in the treatment of arthritis, spondylitis, back pains, and muscular sprains. It is formulated from herbal extracts.
External Links