Note: This is a project under development. The articles on this wiki are just being initiated and broadly incomplete. You can Help creating new pages.
Ayurvedic Compound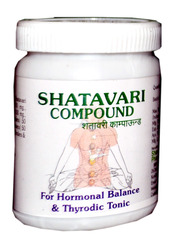 Kutaj Compound: These products are useful to restore the normal functioning of the colon.
Satavari Compound: It helps in normalizing the functioning of the thyroid gland and maintaining the hormonal balance of the body.
External Links