Note: This is a project under development. The articles on this wiki are just being initiated and broadly incomplete. You can Help creating new pages.
Ashwagandharishta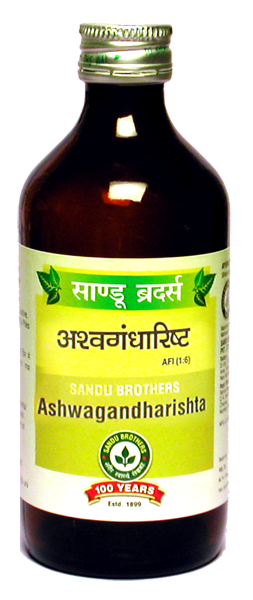 It is very effective ayurvedic medicine for mental fatigue. Being digestive, it corrects metabolism and helps to provide proper nutrition. It is effective in mental disorders. It has inflammatory action. It is a narvine tonic and helpes in neuritis. It is helpful in sexual disorders like erectile dysfunction and oligospermia.
Indication
Fatigue, indigestion, psychological disorders, mental stress and strain, arthritis, nuritis, erectile dysfunction, oligospermia, etc.
Dose
4 tab 2 times
Ingredients
Withania Somnifra, Asparagus ascendens, Pueraria tuberosa, Teminalia arjuna, Hemidesmu, indicus, Santalum album etc.
References