Note: This is a project under development. The articles on this wiki are just being initiated and broadly incomplete. You can Help creating new pages.
Adhbuth Ghirit (Ointment)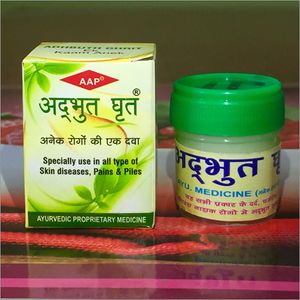 Adhbuth Ghirit - The offered product is specially used in all type of skin diseases, pains & piles. This unique combination is deal for use as an anti microbail, anti fungal, agent as well as a mild anesthetic agent.
External Links