Note: This is a project under development. The articles on this wiki are just being initiated and broadly incomplete. You can Help creating new pages.
Main Page
presently has
3,907
entries in
English
.
We're about to start pages in Hindi, Kannada and Malayalam. Interested in helping out?
Click here
Awarded 'Gold' award under "Award for Excellence in Information Technology in AYUSH sector - 2019"
Enter the name of a page to create or edit:
This project is still in the initial stages and we encourage volunteers who're interested to join in and help build the project.
From this week's featured page
Lavana-valli is a perennial plant with weak stems 1 metre or more long. The plant is harvested from the wild for local use as a food and medicine. It is often cultivated as an ornamental and ground cover plant in tropical and subtropical areas.
Uses: Asthma, Inflammation, Rheumatism, Intestinal worms, Pain in delivery.
Chemical Composition: Volatile oils from aerial, seed and root parts of Asystasia gangetica (L) were analyzed for their constituents by means of gas chromatography and gas chromatography coupled with mass spectrometry.
Read more
Getting started
News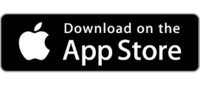 Android app available now.
Ongoing Collaboration: Documentation of recommendations from AYUSH ministry for Covid19.