Note: This is a project under development. The articles on this wiki are just being initiated and broadly incomplete. You can Help creating new pages.
Main Page
presently has
4,237
entries in
English
.
We're about to start pages in Hindi, Kannada and Malayalam. Interested in helping out?
Click here
Awarded 'Gold' award under "Award for Excellence in Information Technology in AYUSH sector - 2019"
Enter the name of a page to create or edit:
This project is still in the initial stages and we encourage volunteers who're interested to join in and help build the project.
From this week's featured page
Abrus precatorius is a severely invasive plant in warm temperate to tropical regions. The plant is best known for its seeds, which are used as beads and in percussion instruments and which are toxic because of the presence of abrin. This plant belongs to Fabaceae family.
Uses: Blisters in mouths, Mouth sores, Bleeding piles, Leucorrhoea, Mild diabetes, Cough, Physical weakness, Ulcer, Urinary trouble, Snakebite, Infection in intestine.
Chemical Composition: Mature seeds contain alkali like abrine, precatorine and Its Roots contain precol, abrol, abrasine, precatorine, galactose etc.
Read more
Getting started
News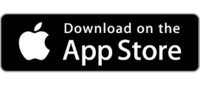 Android app available now.
Ongoing Collaboration: Documentation of recommendations from AYUSH ministry for Covid19.