Note: This is a project under development. The articles on this wiki are just being initiated and broadly incomplete. You can Help creating new pages.
Main Page
presently has
3,964
entries in
English
.
We're about to start pages in Hindi, Kannada and Malayalam. Interested in helping out?
Click here
Awarded 'Gold' award under "Award for Excellence in Information Technology in AYUSH sector - 2019"
Enter the name of a page to create or edit:
This project is still in the initial stages and we encourage volunteers who're interested to join in and help build the project.
From this week's featured page
Abroma augusta
is a large, spreading shrub or small tree. It can grows up to 10 metres tall. The plant provides a high quality fibre that is mainly used locally. It has local medicinal uses. Often harvested from the wild, it is also sometimes cultivated in tropical areas as a fibre crop and is sometimes grown as an ornamental.
Uses: Gynecological disorders, Induces menstruation, Arthritis, Bronchitis, Fever.
Chemical Composition: The root contains abromine (betaine), friedelin, abromasterol, abromasterol A, choline, beta-sitosterol, stigmasterol and octacosanol.
Abroma augusta - Ulat kambal
Getting started
News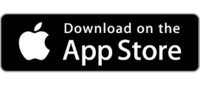 Android app available now.
Ongoing Collaboration: Documentation of recommendations from AYUSH ministry for Covid19.