Note: This is a project under development. The articles on this wiki are just being initiated and broadly incomplete. You can Help creating new pages.
Main Page
presently has
3,740
entries in
English
.
We're about to start pages in Hindi, Kannada and Malayalam. Interested in helping out?
Click here
Awarded 'Gold' award under "Award for Excellence in Information Technology in AYUSH sector - 2019"
Enter the name of a page to create or edit:
This project is still in the initial stages and we encourage volunteers who're interested to join in and help build the project.
Featured page
Aristolochia grandiflora is the pelican flower and it is a deciduous vine with one of the world's largest flowers that emits an odor that smells like rotting meat, attracting flies.
Uses: Increase sexual desire, Snakebite, Intestinal pain, Gallbladder pain, Arthritis, Gout, Achy joints, Rheumatism, Eczema, Weight loss, Wounds.
Chemical Composition: It includs aristolochic acids and esters, aristolactams, aporphines, protoberberines, isoquinolines, benzylisoquinolines, amides, flavonoids, lignans, biphenyl ethers, coumarins, tetralones, terpenoids, benzenoids, steroids, and others.
Read more
Getting started
News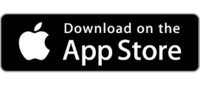 Android app available now.
Ongoing Collaboration: Documentation of recommendations from AYUSH ministry for Covid19
Would you like to help develop this project? - Create an account and start editing!