Note: This is a project under development. The articles on this wiki are just being initiated and broadly incomplete. You can Help creating new pages.
Main Page
presently has
3,743
entries in
English
.
We're about to start pages in Hindi, Kannada and Malayalam. Interested in helping out?
Click here
Awarded 'Gold' award under "Award for Excellence in Information Technology in AYUSH sector - 2019
Enter the name of a page to create or edit:
This project is still in the initial stages and we encourage volunteers who're interested to join in and help build the project.
Featured page
Virataru is a deciduous or semi-deciduous shrub or small tree with an open crown; it can grow from 1 - 8 metres tall, with occasional specimens to 12 metres. The plant is covered with spines and is sometimes suckering and thicket-forming. A true multi-purpose tree, providing food, medicines, fuel and various commodities.
Uses:Diarrhea, Excessive thirst, Kidney stones, Gynecological disorders, Urinary retention.
Mode of Propagation:Seeds, Cuttings.
Read more
Getting started
News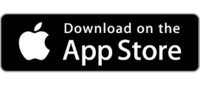 Android app available now.
Ongoing Collaboration: Documentation of recommendations from AYUSH ministry for Covid19
Would you like to help develop this project? - Create an account and start editing!