Note: This is a project under development. The articles on this wiki are just being initiated and broadly incomplete. You can Help creating new pages.
Main Page
presently has
4,276
entries in
English
.
We're about to start pages in Hindi, Kannada and Malayalam. Interested in helping out?
Click here
Awarded 'Gold' award under "Award for Excellence in Information Technology in AYUSH sector - 2019"
Enter the name of a page to create or edit:
This project is still in the initial stages and we encourage volunteers who're interested to join in and help build the project.
From this week's featured page
Vishamushti is a coarse annual plant with an erect stem and a strong, unpleasant smell. It can grow up to about 1 metre tall. It is a common weed of the tropical zone, it is also sometimes grown as an ornamental plant and is commonly used as a traditional medicine.
Uses: Wound healing, Anorexia, Dyspepsia, Renal calculi, Hemorrhoids.
Chemical Composition: The leaf is reported to contain stigmasterol (59.9%) and beta-sitosterol (26.7%) as major component of sterol faction. The dried flowering plant contains the pyrrolizidine alkaloids, lycopsamine and echinatine.
Read more
Getting started
News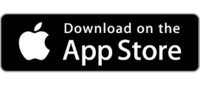 Android app available now.
Ongoing Collaboration: Documentation of recommendations from AYUSH ministry for Covid19.